Chanel supermodel bag Karlie Kloss ★★シャネル・スーパーモデルバッグ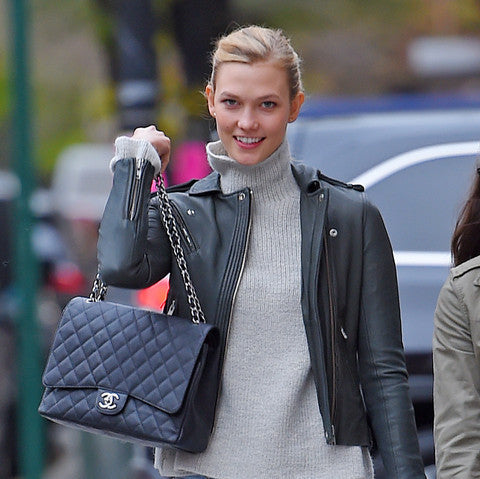 Karlie Kloss world's most relatable, affable, low-key supermodel,!
ambling around NYC with a ChanelMaxi Classic Flap Bag. This bag, as you might imagine, is the largest version of the popular Chanel style, and we rarely see it "in the city (outside the boutique) ," though it does make a few appearances in Celebrity pictures! 
Karlie seems NOT a major Chanel-freak, but her natural fashion sense make this lovely bag more stylish!
Maybe, this may be the singular Chanel bag that she owns?? Anyway simply lovely.
http://tc-jp.com/collections/bag/products/chanel-supermodel-calfskin-chain-shoulder-bag-used
海外ではひっぱりだこのモデル、カーリー・クロス
シャネルをあまり好んで使っているセレブではないですが、
やはり、フラップバッグは別!
カーリーのようなスタイルで
シンプルにかっこ良く持ちたいですね。
|
Posted on October 11 2017